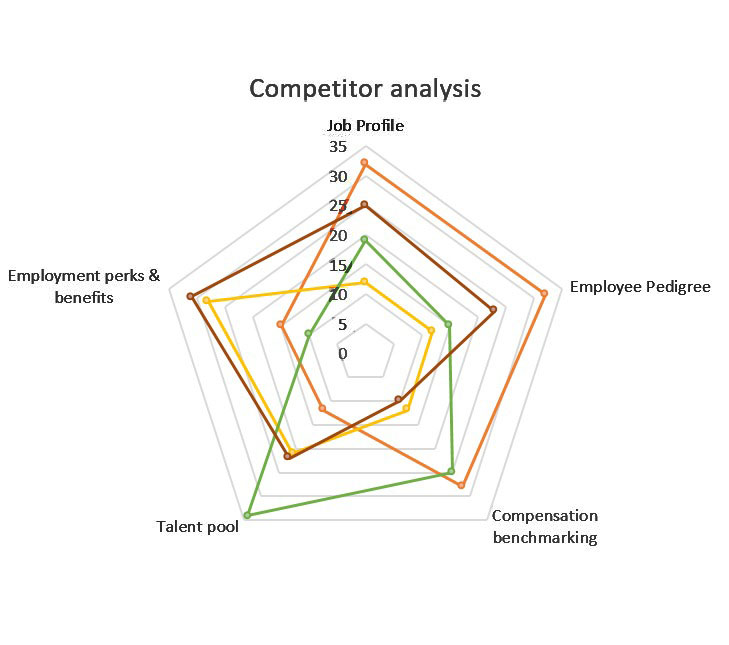 Unleashing Market Insights for Strategic Growth
In the dynamic global business landscape, gathering relevant market intelligence is crucial for sustainable growth. At IHR, we offer comprehensive Competitor Analysis services to empower our clients with actionable insights and customized solutions. Our team combines strong network, industry experience, and market expertise to deliver tailored competitor analysis solutions. Access real-time integrated market intelligence for effective decision-making.
1. Industry Insights and Talent Mapping: Optimize your talent investment with in-depth surveys on skills, talent availability, hiring trends, compensation structures, competency mapping, and diversity studies. Gain a strategic understanding of your industry and implement best practices.
2. Reputation Management and Brand Assessment: Strengthen your brand image with assessments of performance, competitor analysis, employee satisfaction, positioning, and headcount reports.
3. Workforce Intelligence and HR Transformation: Build a skilled, agile workforce through job evaluations, skills mapping, management-employee programs, rewards systems, and HR policy restructuring. Align your human capital strategy with market trends.